From Florence to Cairo: Amr Saad's Eccentric Approach to Jewelry Design
An artisan's journey ...
I was in the middle of a workshop that had more machines, tools, gadgets, sketches, and shiny little things in it than I could begin to count. I walked into Amr Saad's studio and turned left at the plain white door to find myself in the middle of a space exuding potential.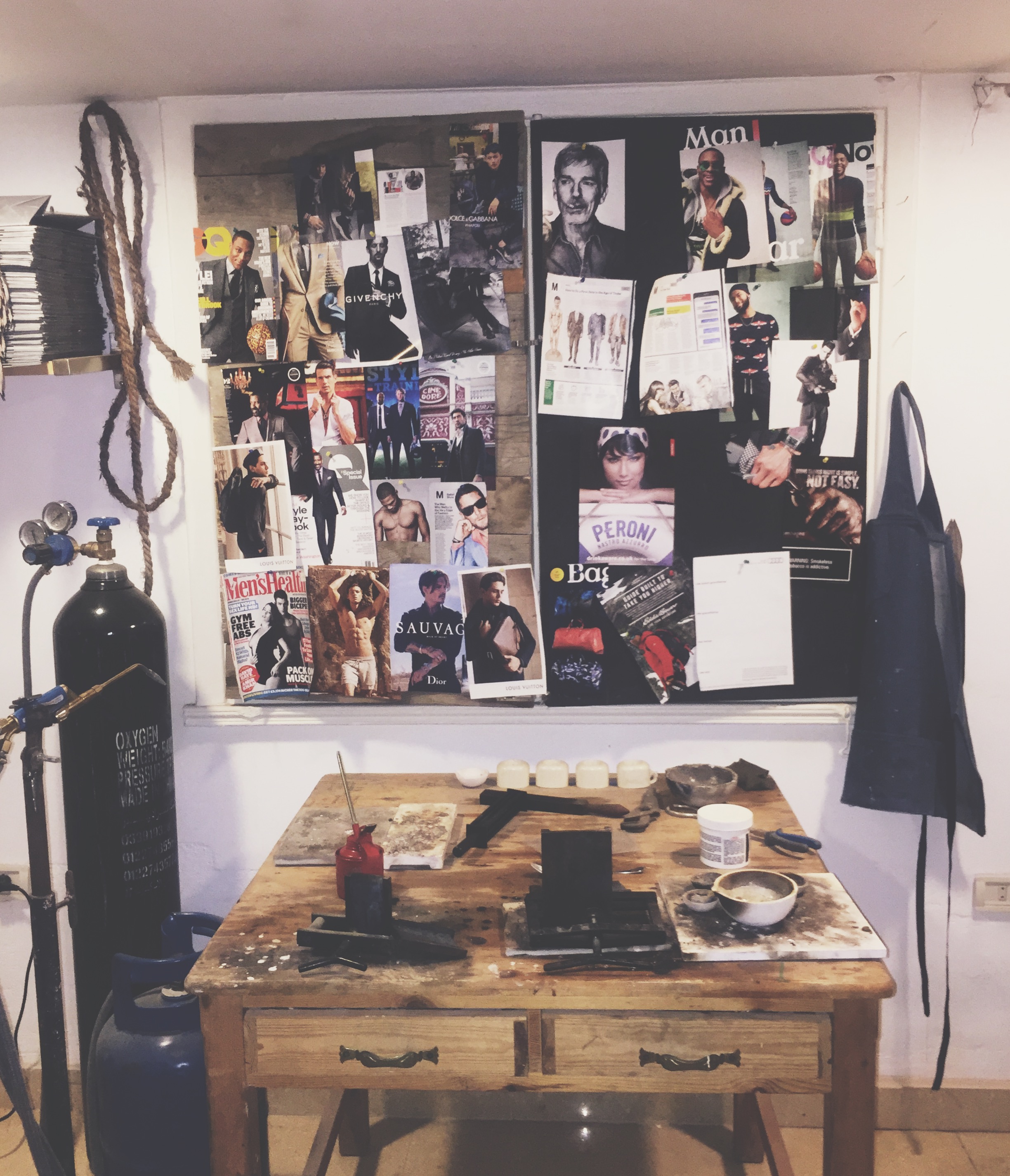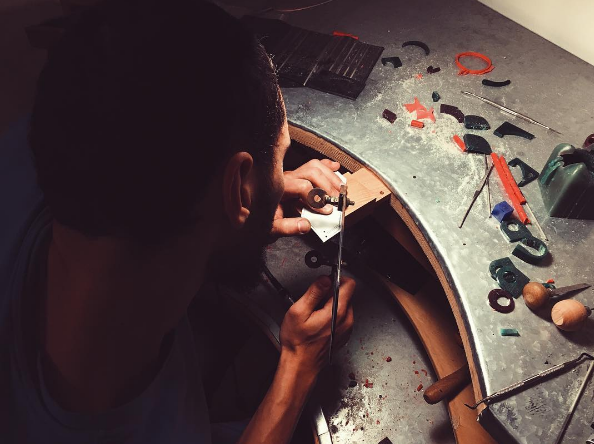 Amr Saad started off, like many creatives do, in a completely different field. He studied and worked in a family business pertaining to Petrol Mechanics for a little over 7 years. During this time he worked closely with machinery of all kinds, and was always enthralled by how these machines work and manufacture goods. A hands on craftsman from day one, he wanted to learn more, and to be able to produce something with his own hands rather than watch it being made.
It always fascinates me when I speak to someone who veers off their chosen path completely. Saad was fed up with corporate life, and in a less than cliché turn of events, he researched crafts that allow for handmade production and pin pointed jewelry design. Selecting a school in Italy, he went on to study Jewelry Design Production at Le Arti Orafe in Florence Italy.
We were sitting at a large wooden table in the centre of the studio. I noticed as an observation, that the space was very functional, there was no clutter, and every section of the space served a purpose.
After 3 months at school in Florence, Saad dropped out to pursue a more intensive learning course through first hand experience; he met a jewelry Maestro named Gabrielli. A man who would then take him in as an apprentice, and in a concentrated learning experience spanning 1 year and 8 months, Amr Saad would come out a jewelry production maven.
He chose to come back to Cairo, and start his own brand, encouraging the refined ability of local craftsmen and craftswomen, which are known to uphold the talent of handmade goods here in Egypt.
For the first four years his brand focused on the art of producing glasses; both eye glass frames, as well as sunglasses or shades. So why glasses? and can we refer to this specific form of accessory as jewelry?
"Jewelry is not about a ring or a bracelet, it is about using precious metals and making many different forms out of them." This was Saad's response to my question.
It was an enlightening concept, as we seldom ever refer to glasses of any shape or form as jewelry. However, we do in fact use them to accessorise, and they are, when made with such intricacy as Amr Saad's pieces, precious items of great value.
His brand aims to break this perception of jewelry having to be a necklace, bracelet or ring. His glasses are made from silver and can be plated in gold. They are jewelry, and are made with the exact same tools, machines, techniques and detailed craftsmanship as the finest of Azza Fahmy's pieces, for example. I have been on a tour to both studios or factories and can compare; the craft is universal, the tools, techniques, and methods are universal. What matters is what you make out of the knowledge of this craft.
So what about the shapes? The quirky appliqués? The radically bizarre forms of his frames? Well, like any artist who stays true to his craft, Saad makes each frame individually and treats it as such.
Each collection starts with research and a mood board, followed by sketches and creating wax forms, then is produced by hand in the studio, where I was standing, in awe of all the tiny tools it takes to make one singular frame. As Saad noted, a lot can change about a design during production, tweaking it and seeing what works and what doesn't; this is his favourite part.
Released in capsule collections; the frames are made in random numbers that in total do not exceed 70 frames per collection and can be as few as 12 pieces.
His glasses are conceptual to say the least, and will attract a specific consumer, keeping that in mind, being ahead of the curve allows for an advantage in a market filled with Rayban's and John Lennon doppelgangers.
What does the future hold for this artist? In the coming months Amr Saad will be releasing a collection that does in fact include a greater variety of jewelry pieces, as well as a re-branding campaign. Maintaining glasses as his niche item in his brand.
Fact: He spent a couple of months, preparing for his course in Florence, by learning Italian.
The shoot you are looking at throughout this article, entitled "Emerging at Dawn", includes a variety of public figures living in Cairo, donning Amr Saad's frames in the streets of Downtown. In collaboration with Maison Pyramide, their Fahsion Director Ikon Chiba and photographed by Salma El Kashef. This shoot shows us Amr Saad's geometric, metallic and idiosyncratic frames through the eyes of Mohanad Kojak, Maria Munoz, Ramy The Djunkie, Ahmed Tahoun, Zeinab Hegarty, Amna El Shandaweely and Wessam Attia.